Cloud services
Cloud solutions focused on flexibility, efficiency and innovation
We provide e-commerce, media, SME, VSE and application developers with our Cloud services in different forms: infrastructure as a service (IaaS), platform as a service (PaaS) and Software as a service (SaaS) ). TANIT WEB's cloud hosting services are based on high-performance and scalable architectures hosted in multiple data centers around the world.
Try OxaCloud, The Multi-Region Cloud Platform, for free.
Take advantage of the flexibility of resources, optimize your budget and adjust your configuration to your needs.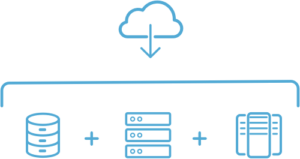 Infrastructure in the form of
IaaS service
Run your servers without worrying about the network or the hardware configuration: no need to acquire hardware, install or maintain it
Order only the resources you need (computing, storage, etc.) and upgrade them on demand while keeping control of your infrastructure.
No need for networking skills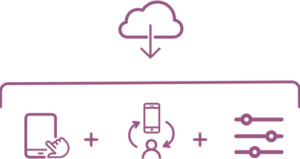 Platform in the form of
PaaS service
Deploy your website or business application without worrying about the complexity of server management and operating system maintenance
Access your platform through a web browser and enjoy a pre-installed environment optimized for your use case.
No need for infrastructure skills. Master your code and leave the rest to the intelligence of the Cloud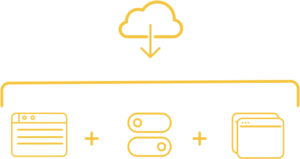 Software in the form of
SaaS service
Use professional applications without worrying about their hosting management or the update process
Preserve your cash flow and pay only for what you use.
No need for development or infrastructure skills
Safety, availability and performance are our priorities
Whatever the choice of hosting mode: IaaS, PaaS or SaaS, you will benefit from a secure architecture with strict protocols to protect your data. All of our platforms are redundant to ensure high service availability and fault tolerance. We offer you the possibility to consume in SAAS, to develop in PAAS or to host in IAAS during a free trial period of 14 days without any commitment.
Tell us about your project, our experts in Cloud solutions will help you choose the Cloud computing model best suited to your applications.
Contact us
Our team will be happy to understand your business goals and process with your website or marketing project