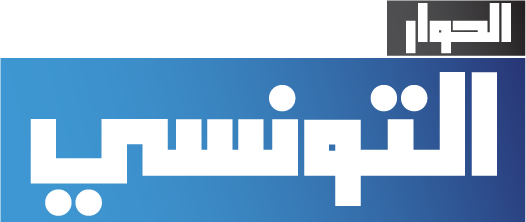 Project details
El Hiwar Ettounsi is a Tunisian private generalist television channel. It is ranked the leader of Tunisian TV stations and also stands out as the best digital TV channels.
The channel n ° 1 in notoriety and appreciation has entrusted us with all the webmarketing components : development of the News portal, the VOD platform and the advertising network, as well as the hosting and maintenance of the site.
With a clean design, a responsive web design approach and a modern look, El hiwar Ettounsi's News portal keeps you informed of the latest political, economic, sporting and cultural news, both nationally and globally. As for the VOD platform, it allows you to enjoy all of El hiwar Ettounsi's productions: talk shows, Series, and watch the TV channel live.
Industry
Média
Services
Development, Hosting, Outsourcing and supervision, Webmarketing
Technologies
Media portal, UX & UI design, News site, SEO
Location
Tunisia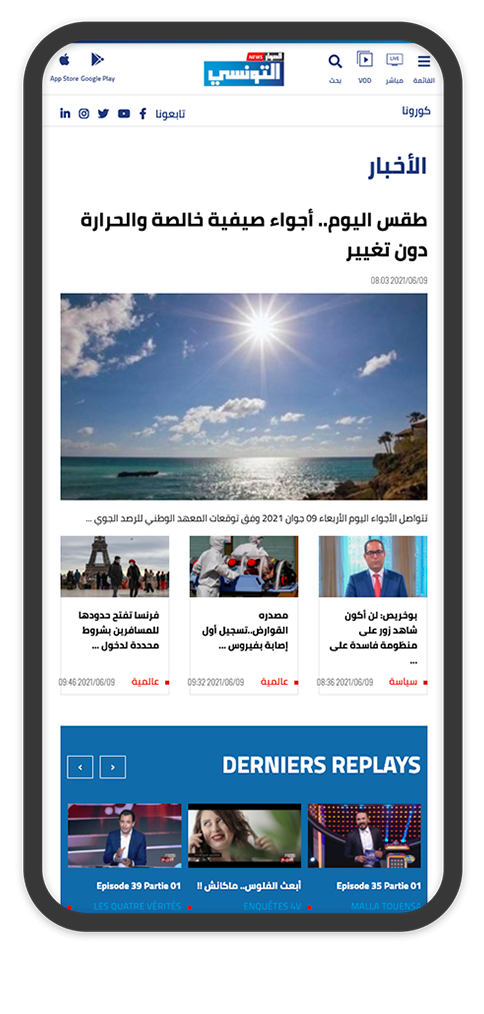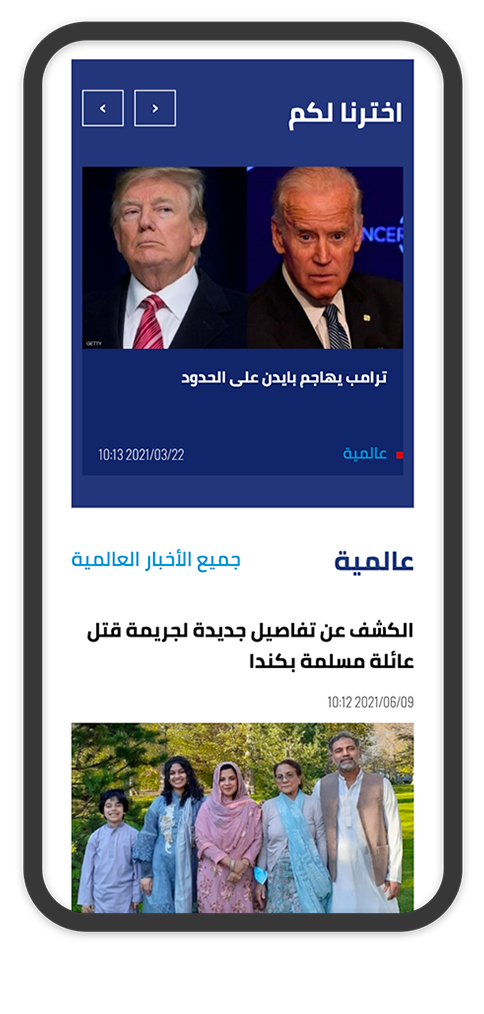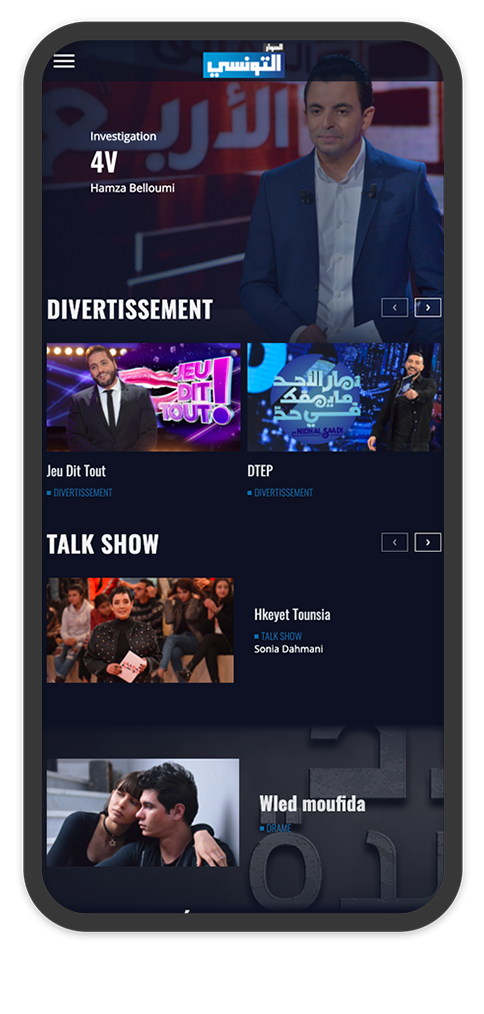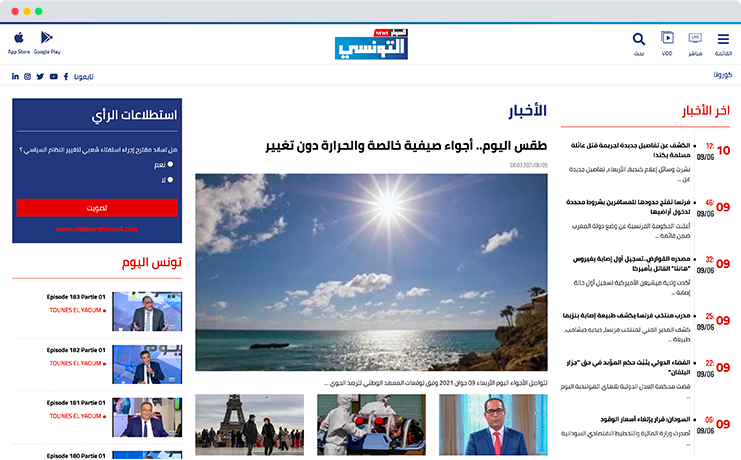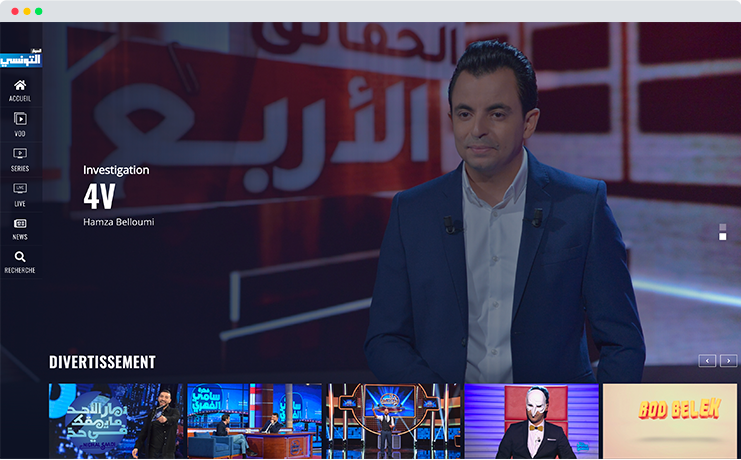 Contact us
Our team will be happy to understand your business goals and process with your website or marketing project