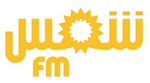 Project details
Shems FM is a Tunisian radio station that offers general interest broadcasts with an emphasis on sports and news. It is distinguished by the diversity of its content rich in debate and information.
To offer a new digital experience to its listeners, Shems FM radio called on our Agency for the development of its website and mobile applications.
The new interface of the site is developed in Responsive Design offers a new experience of listening to the webradio thanks to the ergonomics of the player completely redesigned with immediate access to the information necessary for the listener: name of the program, name of the facilitator, etc. The site is optimized for playing videos, allowing listeners to find all of the videos and key interviews.
We hope you enjoy discovering the Shems radio site and applications as much as we did developing them!
Industry
Media
Services
Development, Hosting, Outsourcing and supervision, Webmarketing
Technologies
Web & mobile development, Media portal, UX design
Location
Tunisia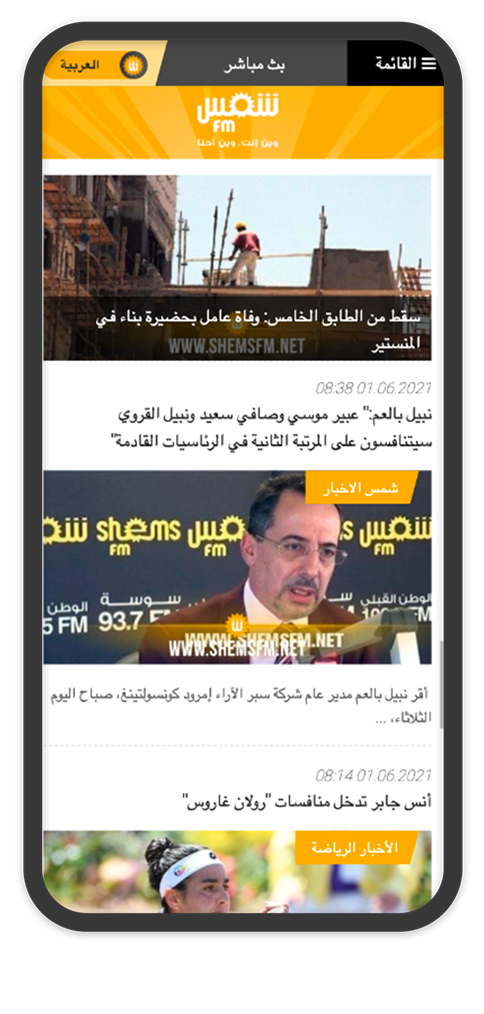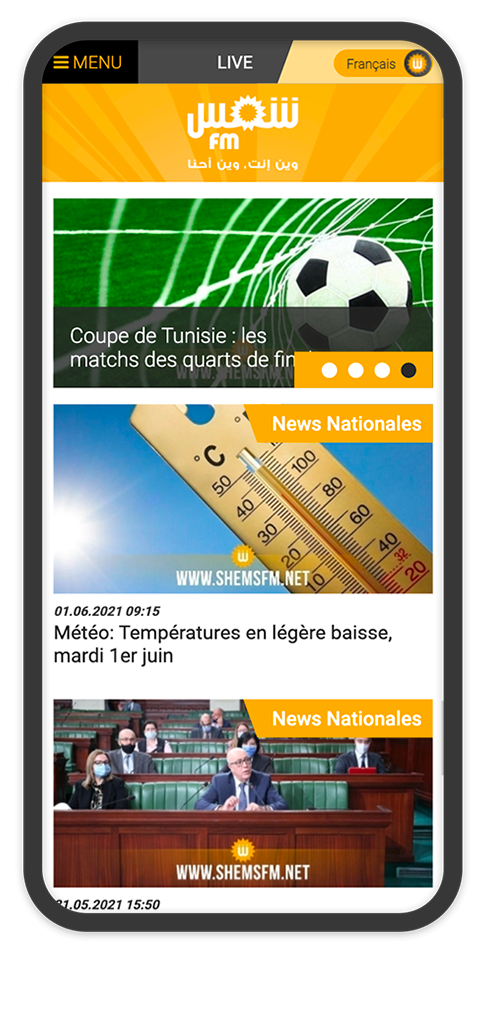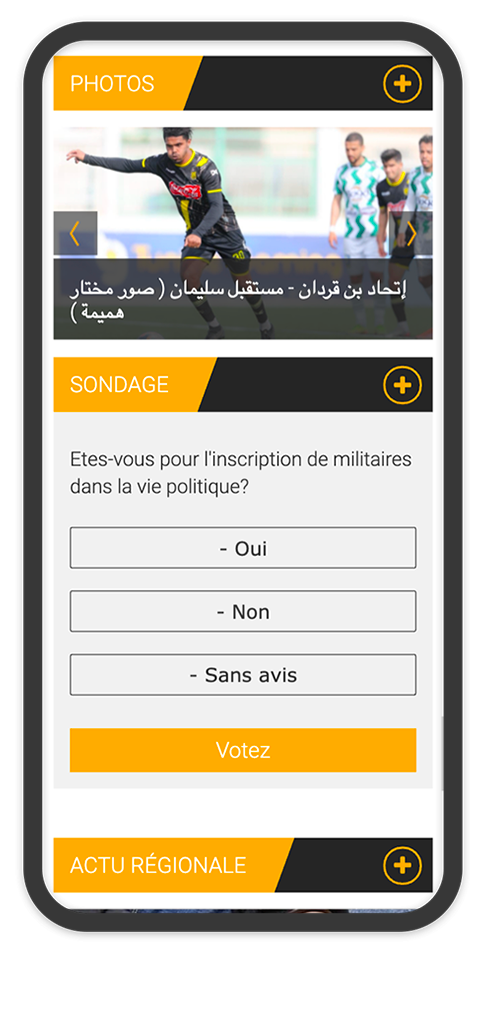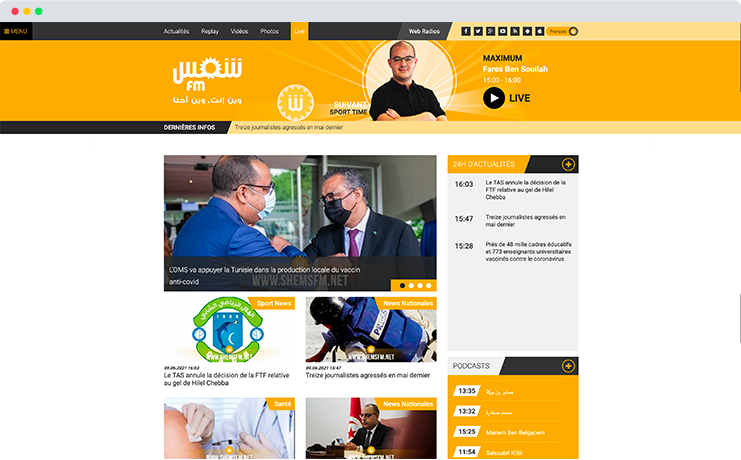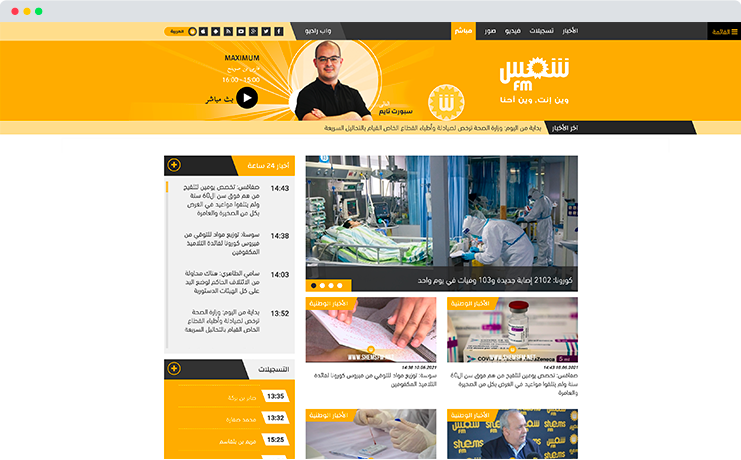 Contact us
Our team will be happy to understand your business goals and process with your website or marketing project