Project details
Mosaïque Fm, Tunisia's first private radio station, entrusted us with the creation, hosting and maintenance of its website.
The site contains a section dedicated to sport: sports broadcasts, sporting news, league rankings, photos, etc.) and a section dedicated to music: (music broadcasts, musical news, etc.). All the podcasts of the shows, sections and info are under the Podcast section on the main menu.
In addition, the site offers internal research, a photo and video gallery, a survey block, a live player, web radio players, a player for live video streaming in the radio studios.
Sector
Média
Services
Web and mobile development, Hosting, Managed services and supervision
Technologies
Web and mobile development, Media portal, UX design
Location
Tunisia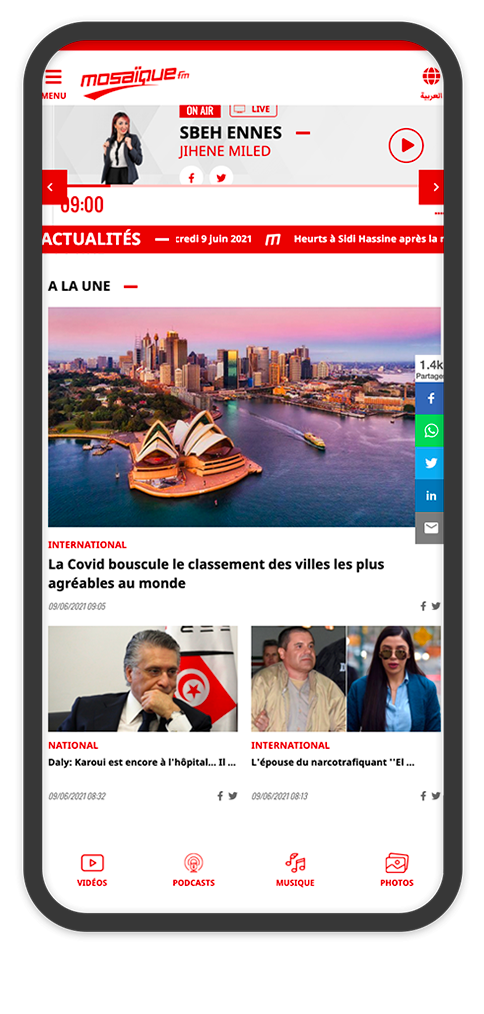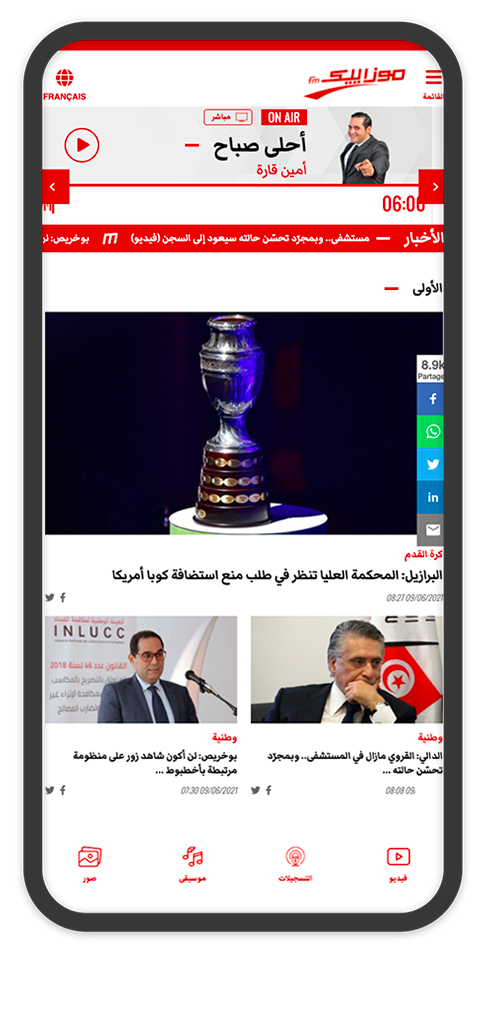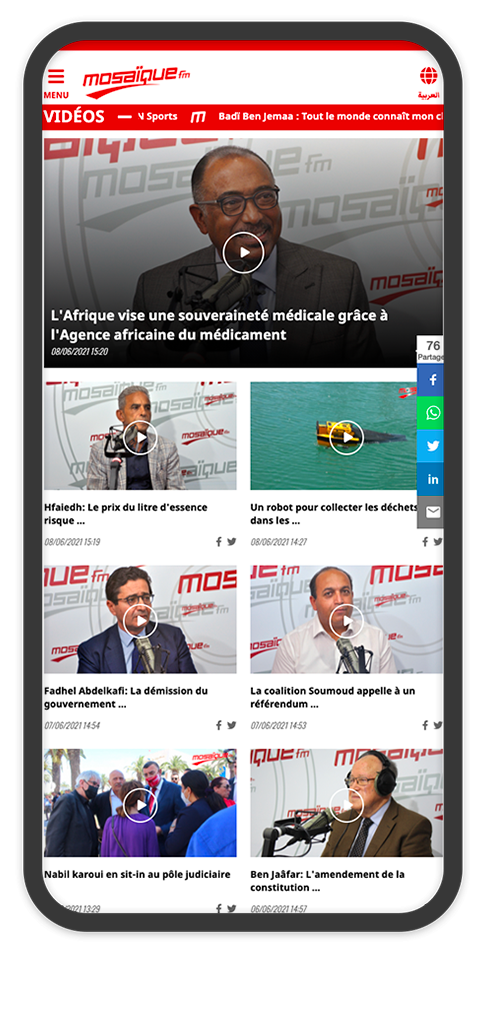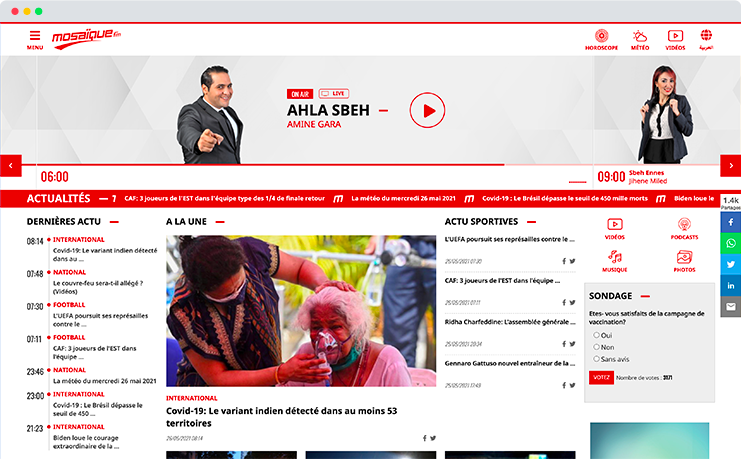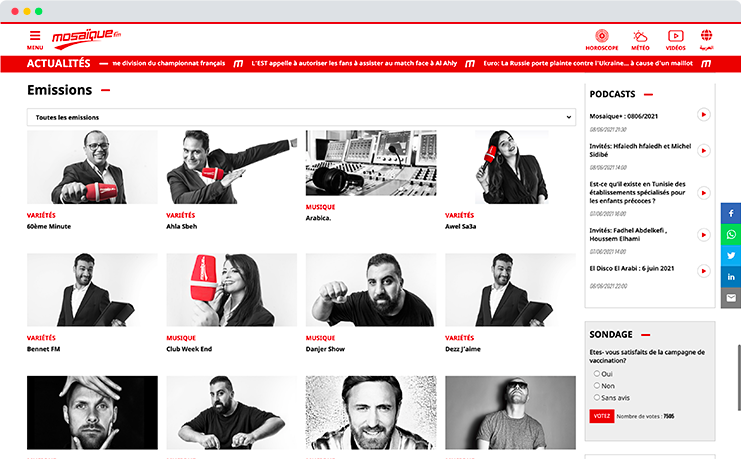 Contact us
Our team will be happy to understand your business goals and process with your website or marketing project