Project details
Launched by the INLUCC, Radio Nazaha is the first Web-Radio in the Arab world dedicated to the fight against corruption. The objective of this independent, non-profit radio station is to help raise awareness of the principles of good governance and the fight against corruption through creative programming.
Bilingual with a clean design, a responsive web design approach and a modern look, the Nazaha radio site offers a section dedicated to news (National, regional, international, High-tech, culture) a section for Prodcasts and a photo gallery and videos.
In addition, the site offers internal research, a schedule of programs, a poll block, a live player, a streaming player and many other features to discover on the site.
Industry
Média
Services
Development, Hosting, Outsourcing and supervision
Technologies
Custom development, Media portal, UX design
Location
Tunisia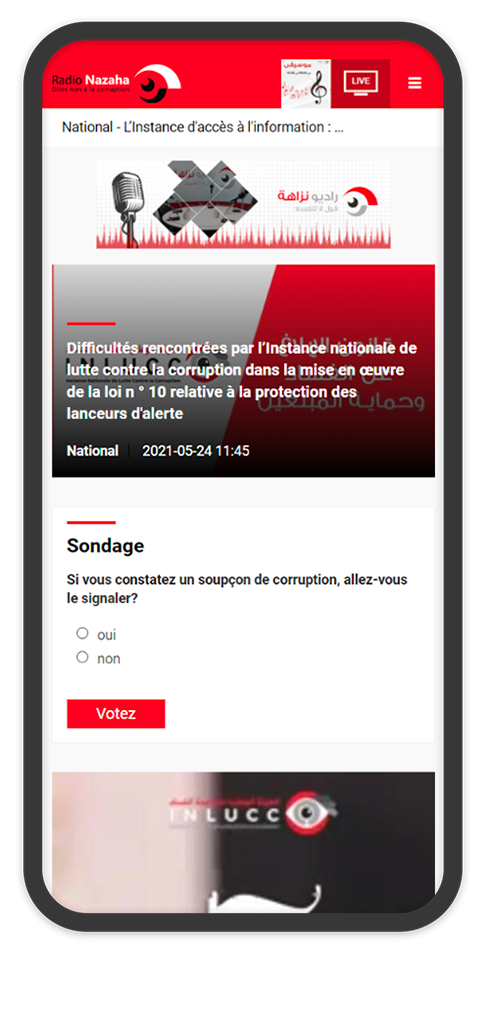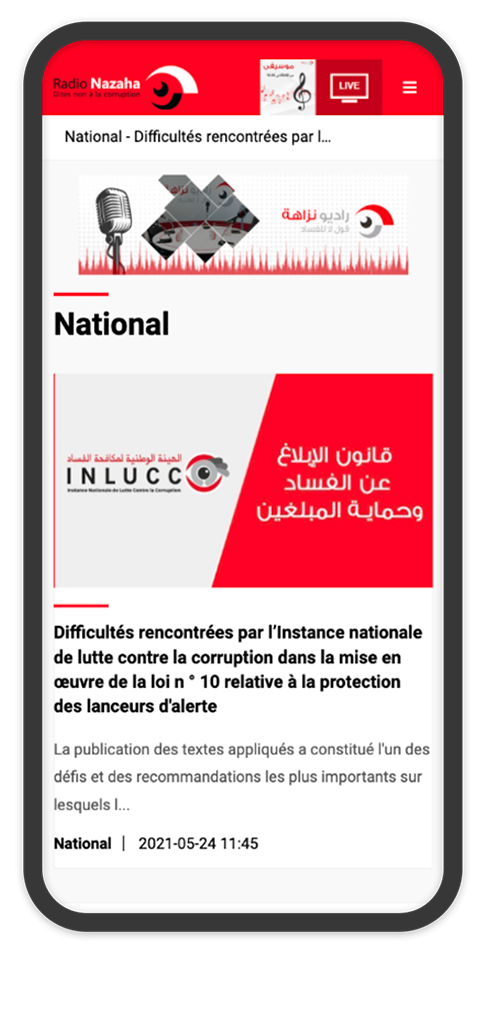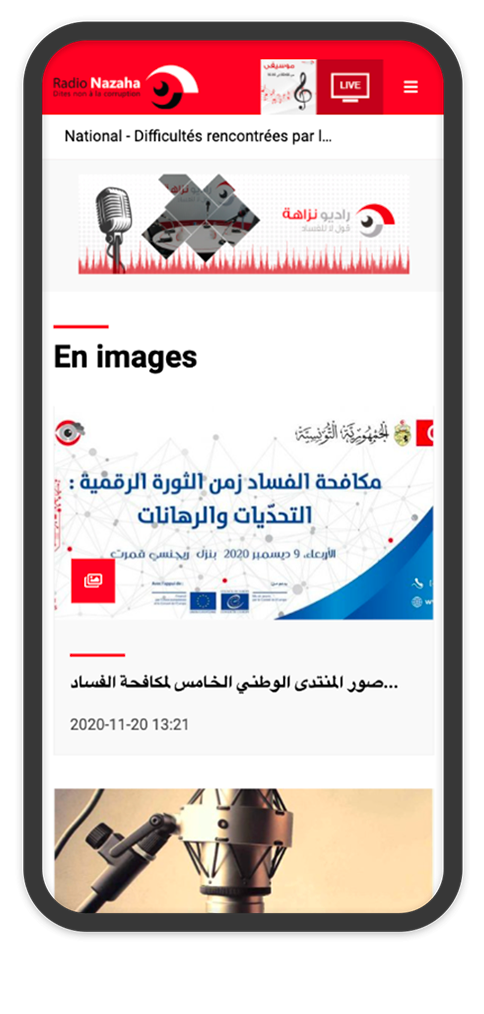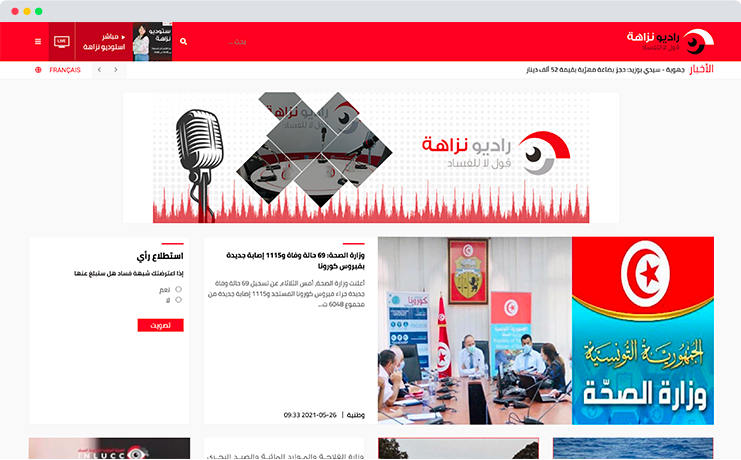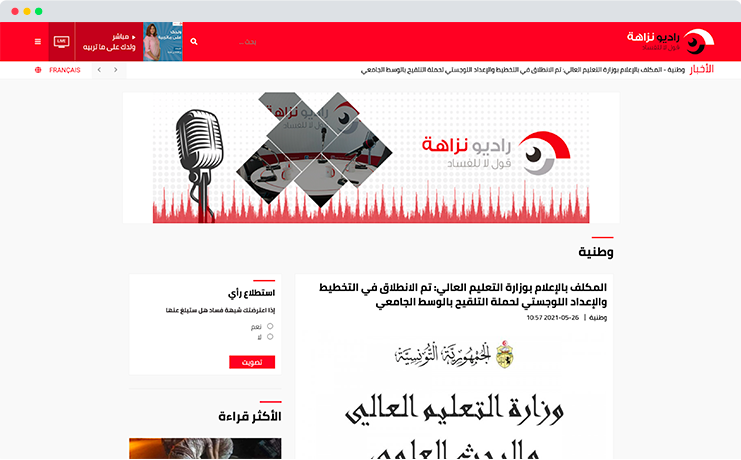 Contact us
Our team will be happy to understand your business goals and process with your website or marketing project